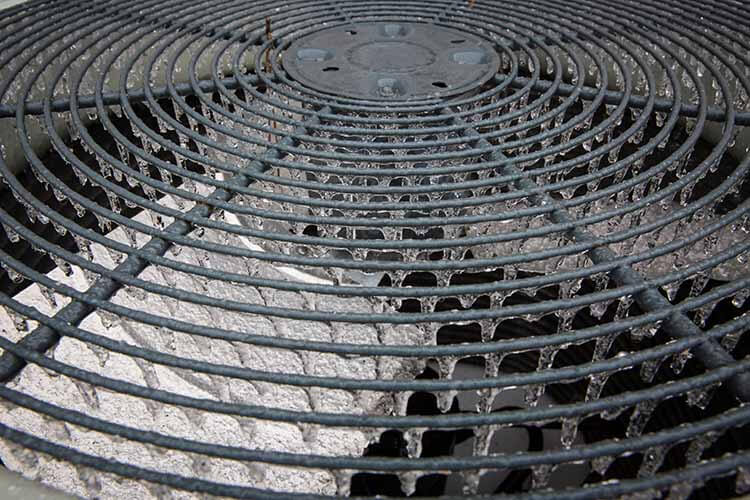 How AC Service Contracts with Mr. Wilson Heating & Air Conditioning May Ensure Worn Systems are Repaired or Replaced Before Complete Failure
With temperatures dropping and the potential of a winter storm like last year it is important to ensure that your worn systems are repaired or replaced before complete failure this season.
During February 13th-17th, 2021 the North American winter storm impacted over 170 million Americans. The storm caused millions of blackouts across America and impacted over 9 million people in the US. This prompted the Texas power crisis, making it the largest blackouts seen in America since the Northeast blackouts of 2003. Damage from the storm rose to over $195 billion in the United States making it the costliest and the deadliest storm, killing 318 people with 210 of them being in Texas. The storm caused power grids to fail, causing blackouts for 5.2 million and most of them being in Texas. Along with the rolling blackouts, water line breakage occurred, thus impacting water treatment plants across Texas. By February 18th more than 13 million Texas were advised to boil their drinking water as it was unsafe to drink.
Throughout the 14th and 15th of February the storm caused a significant amount of snow to fall in Texas. As a result, power grids were unable to sustain the higher-than-average energy and heating demands being used from residents and businesses. At Least 4.5 million Texans were without electricity. During those blackouts temperatures on February 16th were some of the coldest days cities have faced in years. Dallas reached its coldest recorded temperature since 1930 of -2 degrees Fahrenheit. Houston and San Antonio reached their city's coldest temperatures since 1989 of 13 degrees Fahrenheit in Dallas and 5 degrees Fahrenheit in San Antonio.
Winter Storm Uri had a negative impact on homes and businesses HVAC systems. Thousands of insurance assessments across Texas had to be made to systems that failed due to the storm. Although the Winter Storm Uri's long-lasting freezing temperatures effected homes HVAC systems, most of the damage to the systems occurred from neglect and failure of services to systems over a span of time. With temperatures in Texas ranging from 14 to 29 degrees Fahrenheit, excess strain was put on home systems leading to the Delta T in the systems to enlarge too much. Freezing temperatures caused the heat pumps in the systems to work harder which then resulted in overheating and system failures. If there were already signs of damage to the AC system before the winter storm, then more than likely the system had failed.
Systems heat pumps, refrigerants, and motors are not affected by colder temperatures and would not have been harmed during the winter storm. Damage to these parts of the system was due to wear and tear over time that had happened to the systems. Therefore, it is important to schedule regular maintenance on your AC system and have a system plan in place to prevent further damages from occurring and to ensure that your system can handle the stress that freezing temperature and rolling blackout can have on the AC system. The last thing anyone wants is for their system to go out during the worst possible times when it could all be prevented with a routine checkup.
At Mr. Wilson Heating & Air Conditioning our company can get your AC systems running their best to prevent any damages or system failures. With the prediction of another winter storm occurring this year it is critical that you and your families stay prepared and that your HVAC system can keep you warm during the freezing temperatures. Having a system that is not performing correctly can not only increase your energy bill but can also cause your home to heat unevenly. No matter what problems your system is having Mr. Wilson Heating & Air Conditioning's team will find the root of your issues and look for anything that could become an issue to your system in the future.
There are many times when your systems issues are not easily identified but with the help of our experienced HVAC technicians, we can insure you that these issues will be taken care of. It is recommended that you service your AC system twice a year to avoid costly repairs and to catch issues early on. We offer three different service plans to meet your budget and needs. All plans include twice a year maintenance to give you peace of mind that your system is working to its best ability. Don't wait to set up a service plan that is right for you and your family because waiting too long can lead to a system failure at the worst times.