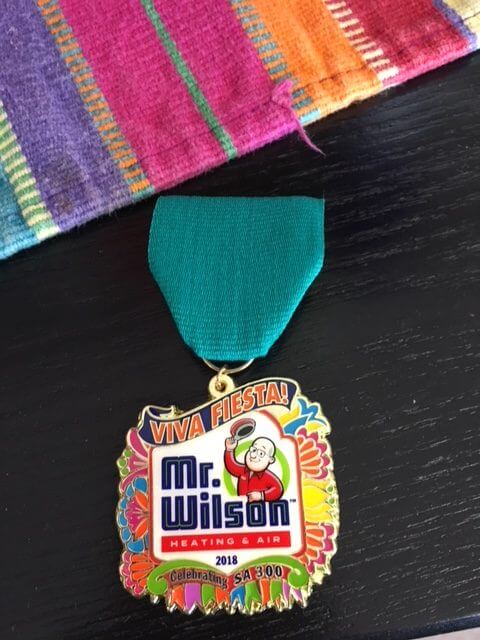 With over 20 years in business Mr. Wilson Heating & Air Conditioning is one of San Antonio's most successful family owned small businesses. It's a hard-long journey for many small businesses in the United States to even survive the first five years in operation. Mr. Wilson Heating & Air Conditioning has done this four times over in the 8th largest city in our country!
This is marks two special occasions for San Antonio. As everyone in San Antonio celebrates the tricentennial, Mr. Wilson Heating & Air Conditioning's family, employees, friends and customers will dually celebrate the new logo for the company.
"We wanted to have a logo that sets us apart from our business peers in the community. It needed to be a balance of a good design, as well as be clear what our company offers. This project took almost two years to see through, and we are very pleased with the results." Said Patty Wilson, Vice President of Mr. Wilson Heating & Air Conditioning.
Balancing the creative with messaging in a logo is a significant challenge for any small business. Resources are limited, brand exposure is confined to your community, which all means a small business such as Mr. Wilson Heating & Air Conditioning is not afforded the same household word-of-mouth as brands like Target.
Consider the planning, creative debates, cost of design, and cost to update fleet decals, print media, and digital media. After anyone considers what the Wilsons engaged in it's clear why the end result was truly great, and commensurate with the resources they applied in the process.
"When I look at their new logo I'm assessing it based on marketing fundamentals, my assessment of how well San Antonio consumers are likely to view the new logo, and lifespan of the creative as the brand's moniker. I certainly believe this is one of the best examples in our city that balances several marketing aspects in expert fashion. This is such a great example of a project outcome for a mature San Antonio small business!" Said Matt McCrossen, President of McCrossen Consulting LLC, and Chairman of the Internet Marketing Association – San Antonio.
Patty continued, "We are super excited about introducing our new logo on our 2018 Fiesta Medal. We already have a good deal of positive feedback about our design. So, we want more than anyone who sees our trucks or knows us to see the new logo. We currently have a Facebook promotion that basically is a pin-it and tag-it photo opportunity to receive 10% off their next service call!"