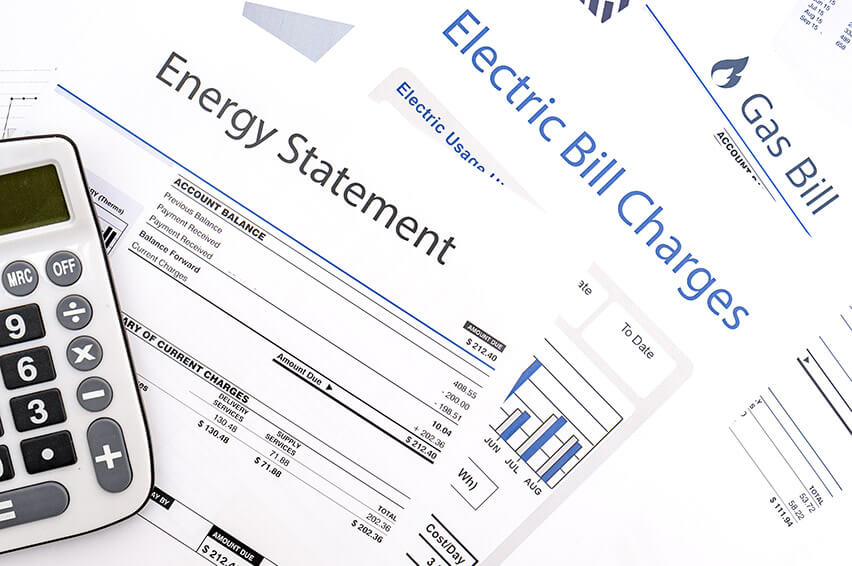 When it comes time to replace your air conditioner, price can have an impact on which type of system you end up deciding on especially with surging energy prices. A high-efficiency air conditioner is going to cost more than a conventional air conditioning model and can lead you to think, "is spending more on a high-efficiency air conditioner really worth it?". If you are looking for a way to save money in the long run and decrease your overall energy consumption, then choosing a high efficiency system is the way to go. Making the choice to upgrade to an energy-efficient model can be an investment that helps you save money.
High Efficiency System vs Conventional Models
It is important when making the decision of which system to choose that you understand the differences between the two types of systems. A high-efficiency system is going to have a higher SEER rating. A SEER rating is the efficiency that an air conditioner has and plays into the operating cost of the unit. A unit that has a higher SEER rating is going to cost you more money upfront but cost less to operate, resulting in you saving more money over time on your energy bills. The amount of savings goes up depending on the SEER rating of a system. It is recommended to choose a system with a rating of at least 14.5 SEER.
A high-efficiency system will also come with more advanced feature than a conventional model will. These advanced features will make the system run more efficiently and will cool your home better than your previous system. Some feature that come with an efficient system that can improve that systems efficiency includes variable speed motors and an automatic fan delay switch. These features maximize your air conditions airflow in your home. Some other common feature found in high-efficiency models can include two-stage compressors, thermal expansion valves, zoning systems, and programmable thermostats.
Benefits of a High Efficiency System
Making the decision of which system to choose can be tough because you want to make sure that you are investing in something that will be worth it. When looking at the number of years that air conditioners last (up to 15) it is important to look at which system is going to save you the most money over the years. Many homeowners have found that high-efficiency systems are the best option when it comes to saving money over time although the system costs more money upfront.
The benefits of a high-efficiency system can include…
Lower utility bills: A high-efficiency system will cost you less to operate than a conventional model and will save you the most money over time.
Fewer repairs: A high-efficiency system has advanced features that allows the system to operate under less stress than a conventional model. This means that the system is going to need little to no repairs on it.
Longer operating life: A high-efficiency system will last you longer than a conventional model will. This means that you will get a better value from choosing a high-efficiency model.
Better home comfort levels: A high-efficiency systems advanced features will maximize your home's comfort levels which will lead to better performance and high satisfaction levels.
If you are still not sure why to choose a high-efficiency or whether it will be a good investment for you, please do not hesitate to contact Mr. Wilson Heating & Air Conditioning at (210) 308-9866 where we can answer any questions you may have an assist you in choosing the best machine fit for you and your family.
Routine AC Service Ensures Peak Performance
It is important to service your air conditioning system whether it be a high-efficiency system or a conventional system to ensure that it is performing at its highest ability and to potentially avoid more costly repairs in the future. With hot summer days it is important that your system works at its peak to keep you and your family comfortable. Ignoring routine maintenance can decrease your systems performance when you need it the most and can potentially lead to larger problems for your system over time. You should make it a priority to have your system inspected and maintained all year long to ensure that your system is performing at its best ability.
Routine AC services checks the systems filters, coils, and fins to ensure that the unit can function properly over the years. Neglecting routine service on your machine can result in a decline in your machines performance and an increase in your systems energy consumption. Your AC system is an investment that keeps your entire family comfortable during these hot summer months. The best way to extend its life and keep it performing optimally is to put it on a regular maintenance schedule with a reliable HVAC company. We will service, repair, and install your HVAC system and with the help of Mr. Wilson Heating & Air Conditioning, we can provide you with a service plans to ensure that your system is checked and repaired at least twice a year in each major season.
AC repair and maintenance is about more than health and safety. It can also influence energy consumption. Common AC issues deal with dirty system components. This dirt and debris can also line the air ducts and air filters forcing your system to work harder than usually to keep your home cool Doing so means that more energy is being used which will result in higher energy bills.
Mr. Wilson Heating & Air Conditioning Service Plan
To ensure that your air conditioning system is performing to its best ability your HAVC system should be serviced twice a year. With the help of Mr. Wilson Heating & Air Conditioning Comfort reward program, we will help you maintain your system and avoid potential costly repairs down the road. Our technicians can catch a problem early on by coming out to check the system twice a year. Having a system that operates all year round and with twice a year maintenance issues that are not easily detected by a homeowner can be easily identified by our team.
AC repair bills can be expensive, and many homeowners fear having to pay for repairs to their system this summer. Some issues you may start to notice with your system may be your system barely keeping your home cool throughout summer or making an unusual sound. With MWA's Comfort Rewards, issues can be identified before you are even aware of them, and this can keep repair costs as low as possible while also preventing energy drain. A poorly maintained AC system can impact your health and safety as well as your budget. If your home's AC system has not been serviced recently, schedule service with Mr. Wilson Heating & Air Conditioning now before you begin running the system long and hard this summer.
A lot of our long-time customers can attest to the financial benefits of regular AC service and repairs. A high-quality long-lasting energy efficient AC system could be costly. When you invest in high quality equipment like this it is imperative that you consider the lifetime savings when your new install is paired with warranties and service plans.
Our service plans include:
Maintaining your system twice a year = peace of mind
Our friendly staff will remind you = no hassle to remember
Free dispatch fee on most plans
Earn Loyalty Replacement Rewards
Get a 15% advantage on repairs
Save up to 30% off accessories
Stand behind our "repair guarantee" (excludes freon)
Signing up for one of our service plans can eliminate the need for you to have to call out a technician when something goes wrong. The service plan will allow us to come out twice a year to make sure everything is running smoothly to prevent larger costly issues from arising in the future.
New High Efficiency AC System Saves on Energy Bills
Installing a high-efficiency AC system is the best decision to make if you are looking for an AC system that will work great throughout the year and save you money in the long run. Choosing to install a high-efficiency system will lead to lower utility bills, fewer repairs, a longer operating life, and a higher level of comfort in the home. Once the system is installed it is extremely important to conduct routine service on the machine to ensure that your system continues to run flawlessly and to catch any potential problems before they turn into larger more costly issues. With the Mr. Wilson Heating & Air Conditioning service plan you worries can be at ease and your routine maintenance will be taken care of. For any further questions please do not hesitate to contact us during normal business hours at (210) 308-9866 where we further assist you.